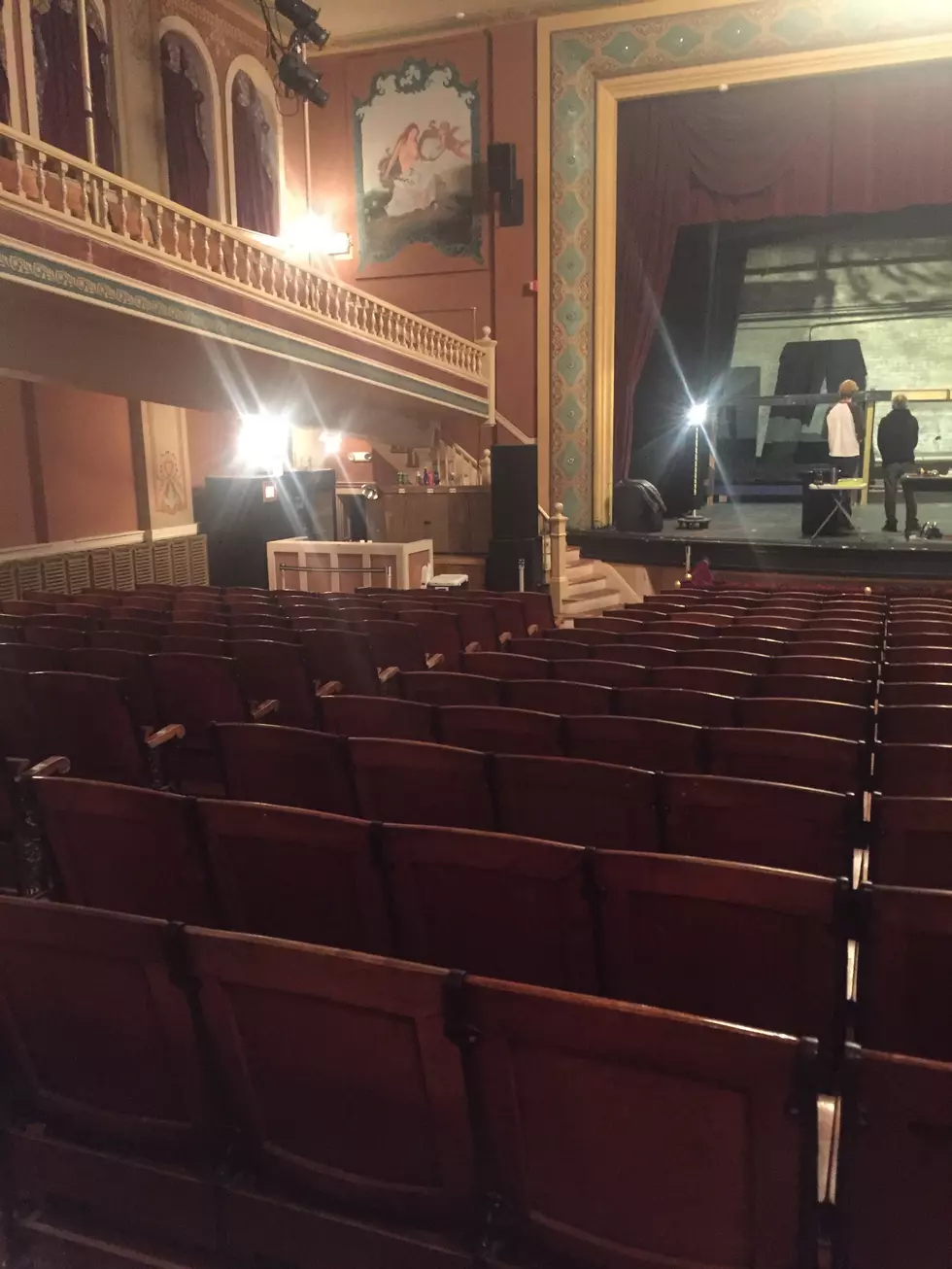 You've Never Seen This Part of the Rochester Opera House Until Now
Sarah Sullivan, TSM
Built in the early 1900s, the Rochester Opera House is a GEM for New Hampshire, New England and, dare I say, the whole country.  It has a FULLY MOVEABLE FLOOR, moved up and down from a pulley system still in operation.
There were four opera houses made like this in the country and The Rochester Opera House is the only one still in existence, according to rochesteroperahouse.com. Over the years, it has gone through improvements and restorations, but it was always carefully done with much appreciation for the architectural history.
The Shark is having our Dance Through the Decades event at the Opera House on April 28, so Veronica, our Promotions Queen, and I went to meet the fabulous Barry Scott, your host for the evening and his partner Brian.
We also met Mike, one of the stage people at the Rochester Opera House, and he gave us the grand tour. These pictures are from the bowels of the Opera House. The dance floor is lifted up and down with a pulley system that still operates since the day it was constructed.
If you've never been to an event at the Rochester Opera House, they have a full schedule of events, including the Stage Production of Happy Days. Our tour guide, Mike, plays Richie in the production. (His red hair gave him away.)
Make plans to go see this historic Opera House, even if you've lived here all your life, because chances are, you'll see something you've never seen before.
More From WSHK-WSAK 102.1 & 105.3 The Shark