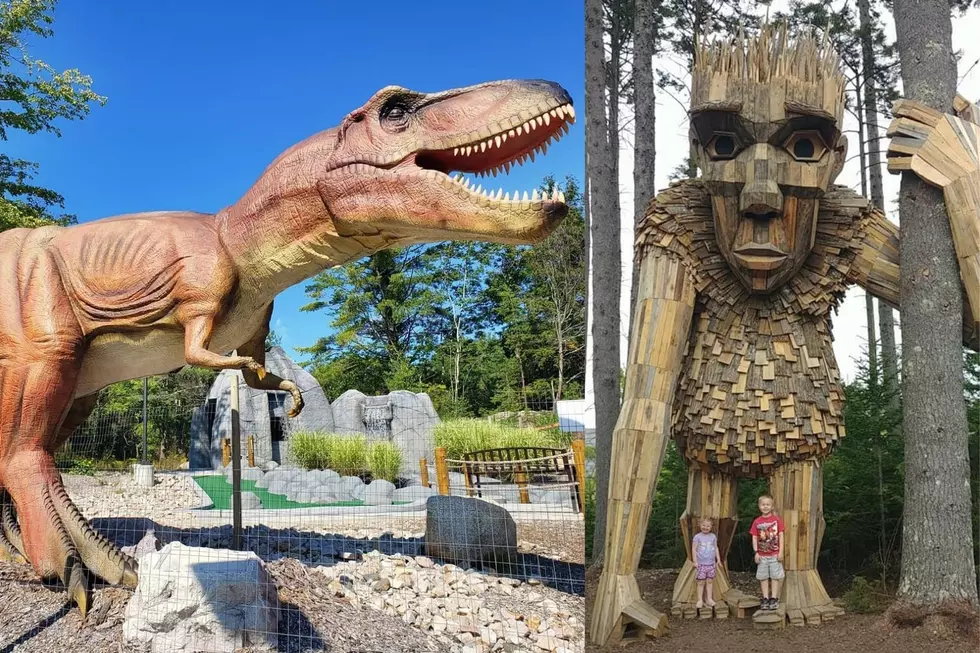 12 Summertime Activities in Maine Your Kids Will Actually Want to Do
Raptor Falls via Facebook/Sean Oliver
When Vacation Isn't Possible For Locals
Gas prices are higher than they've ever been. A trip to the grocery store is breaking the bank. Heating costs, electricity, everything is pricey. Flights are out of this world and are becoming increasingly unreliable due to staff shortages. So what does one do as we approach summer vacation?
Take a staycation
Staycation
A staycation is a vacation where you stay home! We're lucky to live in Maine in many ways simply because our day-to-day environment is a travel destination for droves of people. Staycations are the perfect opportunity to play tourist in your own state.
When Maine is Your Vacation
If you're making plans to visit "Vacationland" with kids in tow, you likely stumbled upon this list looking for ideas. Maine doesn't have Disney World, or some world-famous zoo, but don't worry, we have no shortage of family fun for you and your kids to enjoy. [Keep reading until the end for the best ice cream stops too!]
So whether you're a local or a tourist and you are trying to appease your little animal lover, thrill-seeker, or sports fanatic Maine has something for you.
12 Activities in Maine Your Kids Will Actually Want to Do This Summer
Kids enjoy a lot of things but for summertime fun, it all comes down to 5 groups; amusement/water parks, animals, sports, learning, and the beautiful outdoors. If you're looking for some serious family fun this summer, start checking these off your bucket list.
Did you find your fun? End the adventure with a big ol' scoop of ice cream. These ice cream stands are what are listeners say are the absolute best of the best no matter where you find yourself.
Where To Find The Best Ice Cream in Each of Maine's 16 Counties
Listen live during all of your summer adventures! Be sure to download our station app where you can not only listen live but text us, and read the latest stories around the state!
More From WSHK-WSAK 102.1 & 105.3 The Shark