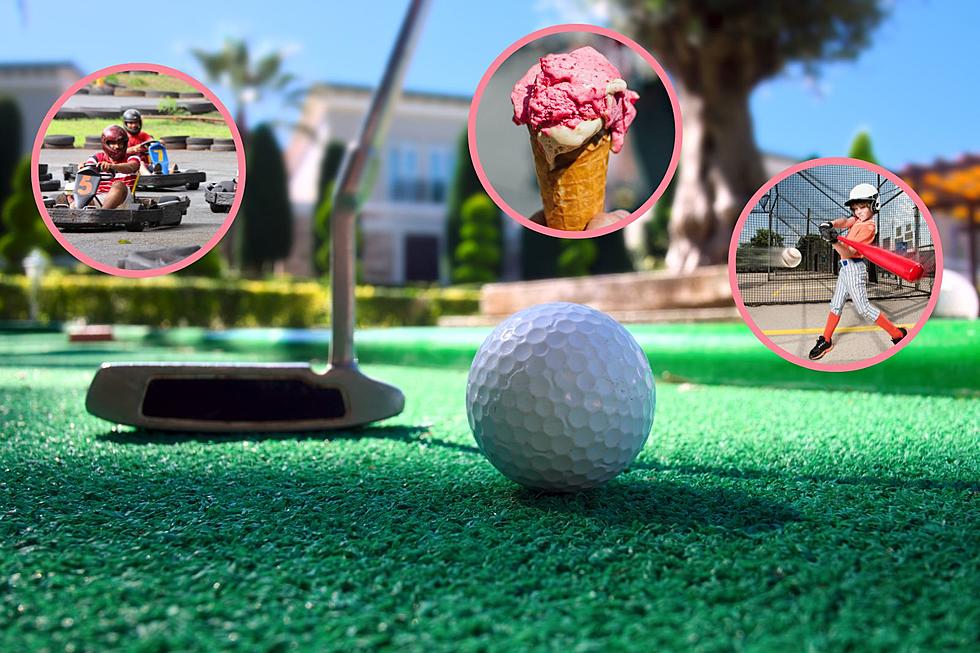 Get a Hole in One at These 8 Popular Mini Golf Courses in New Hampshire
Canva
Warmer days are here, and you know what that means: it's time for all the outdoor activities we know and love.
A popular option for a fun family day out has always been a trip to the mini golf course. You can test your putting skills, attempt to dodge sand traps and the little rivers ready to sweep your golf ball away, and most importantly, enjoy some friendly competition with loved ones.
Often times, mini golf courses have additional perks. You can race your companions on go-kart tracks, collide in bumper boats, visit a batting cage, play arcade games or laser tag, and cool off with some refreshing ice cream at the end of the day.
There are plenty of mini golf courses scattered throughout New Hampshire. Heck, our state's even home to the longest mini golf hole in the world (fascinating stuff, right?). But which mini golf course are the best around? To find out, we took to Facebook to ask the locals. Who would know the scoop on all things New Hampshire mini golf better than Granite Staters?
So, without further ado, here's a look at eight of the most popular mini golf courses in New Hampshire. Be sure to scroll down to the end to see what place was recommended the most. Spoiler: if you're a fan of indoor blacklight mini golf, this one's for you.
Get a Hole in One at These 8 Popular Mini Golf Courses in New Hampshire
Speaking of fun summer activities, here are some of Granite Staters' favorite summer treats. Any of these suit your fancy?
These Are 12 of Granite Staters' Favorite Summer Treats
Here Are Some Ways New Englanders Like to Keep Cool During the Summer
More From WSHK-WSAK 102.1 & 105.3 The Shark