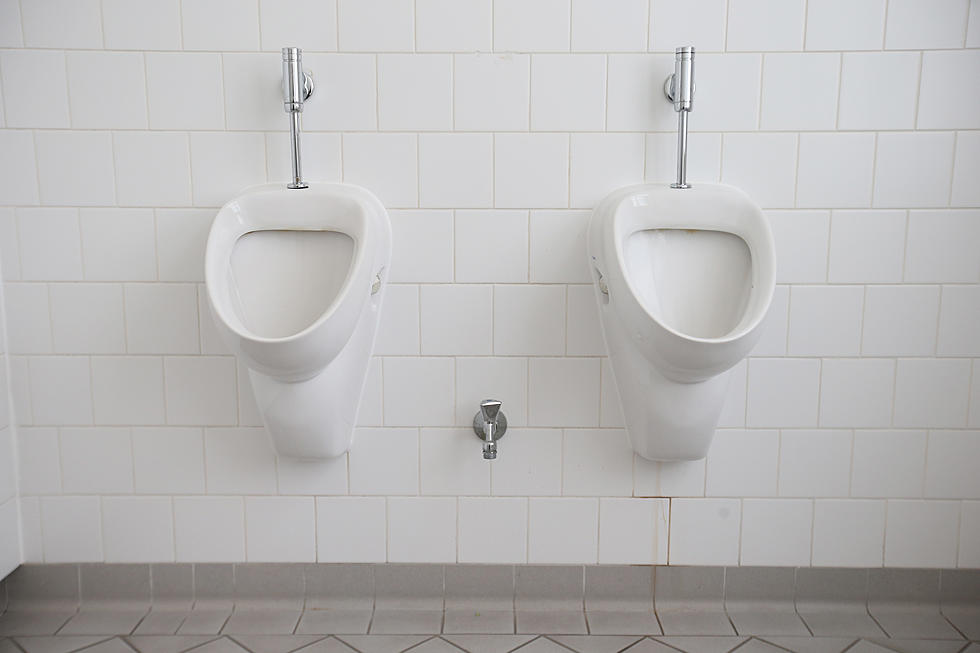 In Defense of the New Hampshire School District That Tried to Ban Urinals
Getty Images
Last week, officials at Milford High School approved a new policy that would remove urinals from bathrooms. After students walked out, urinals were reinstalled.
It created significant amount of debate and discussion, as reported by WMUR. And much of it surrounds the issue of gender identity.
I, for one, applaud those who attempted to remove urinals. But it has nothing to do with gender identity, or any type of social issues. Rather, I just really hate urinals.
In fact, I hate urinals so much that I haven't used one since I was 14 years old.
I made the decision for good when I was in line to use a urinal at a rest stop off of 495 somewhere near Lowell or Lawrence on a crowded Saturday afternoon. After a particularly long relief output, a man in his 40s or 50s gruffly proclaimed, "That there's better than sex!!"
True as that may often be, it seemed wrong that I, a child, was expected to then use the same contraption with which this man shared such a profound experience.
But there were other moments along the way. Like the night Dad bought me a 10-dollar Celtics program with Dino Radja on the cover. Being an arrogant tween, I thought I could hold it beneath my armpit while I navigated a FleetCenter urinal.
Instead, I fumbled the program like Pervis Ellison fumbled rebounds, the "splat" as it hit the urinal cake (yes – it's actually called a urinal cake!), echoing in my ears to this day.
Then there were the urinals at Great Woods when my family went to see The Beach Boys. You don't know stress until you are wearing a Hawaiian shirt (tucked in) with white pants whilst trying to use a urinal.
And you can't talk terrible urinals without mentioning Fenway Park. For years, it wasn't even urinals plural. Instead, it was this terrible, communal trough everyone just shared – no privacy. None! Louis CK even did a bit about it.
Ironic, no?
Urinals are the ultimate New Englander machismo trap. There to make men feel manly, when instead, you're stripped of your dignity. The only thing separating us from our dogs' "disposal" is that the urinal's not red.
Regardless of their political or social motivations, I stand with people trying to eliminate urinals. Rather, I stand apart from them.
For it is 2023. If we can legalize weed, I don't need to know how you peed.
15 Things You Can Legally Bet On in Massachusetts
From sports to entertainment to even food, there are plenty of ways to role the proverbial dice.
25 Classic Commercials Featuring Legendary New England Athletes
Long before Gronk was kicking field goals, athletes from the region appeared in these classic TV ads.
More From WSHK-WSAK 102.1 & 105.3 The Shark