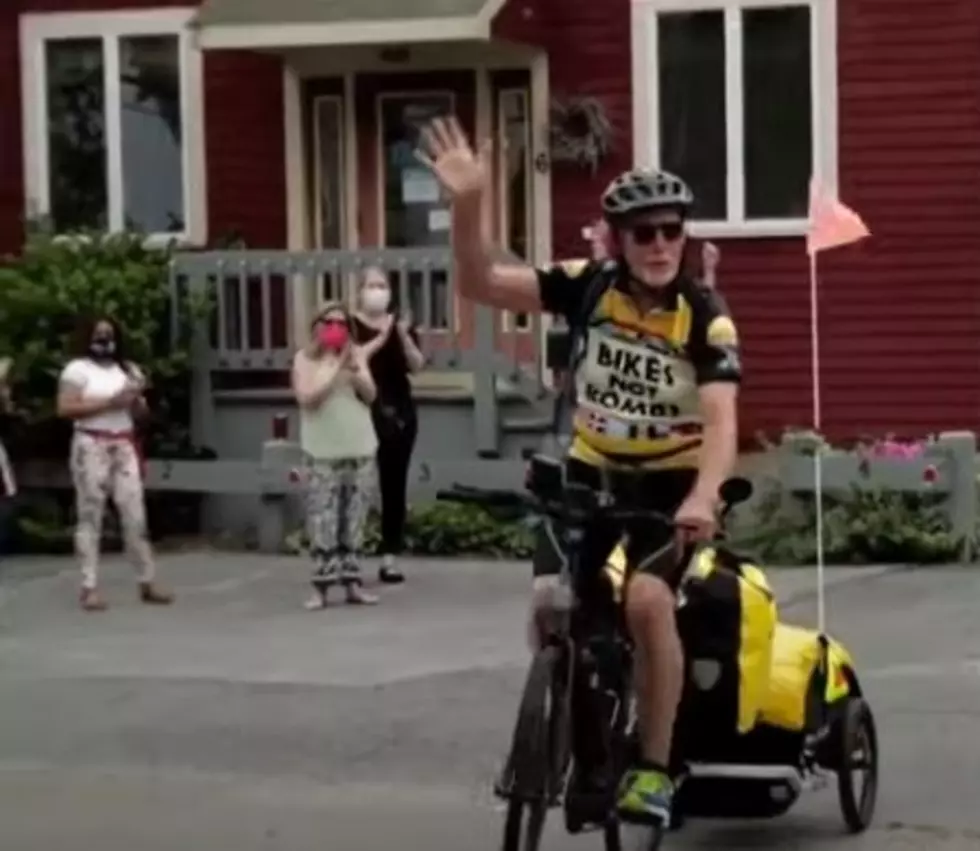 MA Man Biking Across Country For Homeless Awareness
YouTube - WCVB
Remember James Dobson?  He was a man from Dover who decided to bike across country to help raise money for kids with cancer.  We knew James here at the Shark.  We had him in studio and wrote articles about his progress.  James was a light that was snuffed out too soon after an accident on the road that took his life during this attempt to do such a good thing.
Now, according to a story from WCVB, Sam Gloyd left from Natick and is doing a similar trek to James' ride to raise awareness about homelessness.  I hope he is careful and comes back to New England safely.  Sam has been riding for years, the report says, so hopefully, he has some experience to keep him away from precarious situations.
The ride is for the benefit of Family Promise.  A non-profit organization that serves families struggling with homelessness and those at risk of losing their home.  Susan Crossley, the Executive Director of Family Promise in Natick, according to the report said,
The fact that he's on his bike, going across the country, it's inspiring.
KEEP LOOKING: Here are 33 LGBTQ+ charities that need your donation
More From WSHK-WSAK 102.1 & 105.3 The Shark