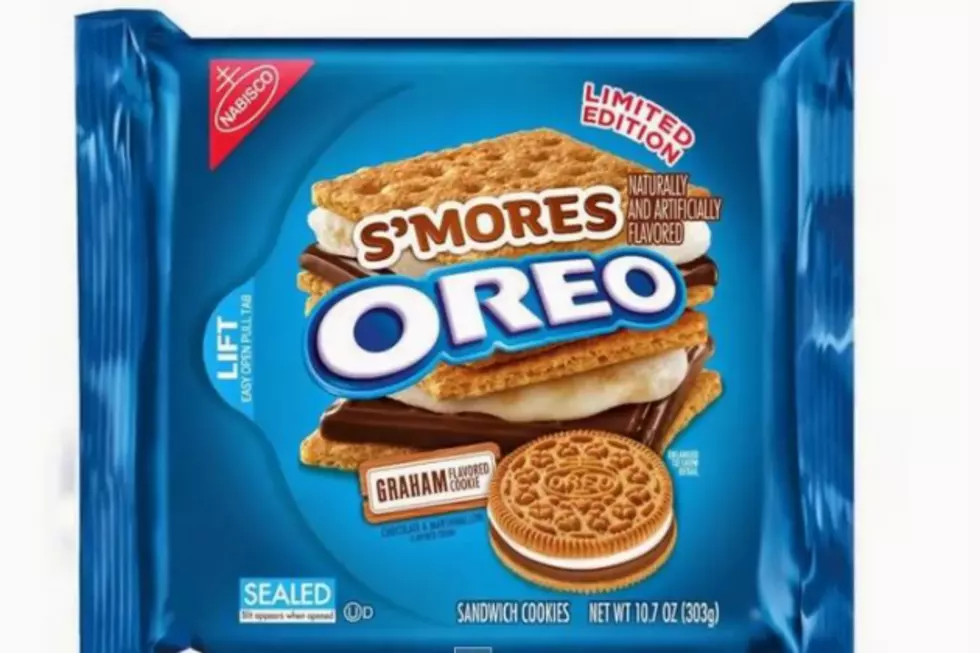 Nabisco At It Again With A New Oreo Flavor: S'Mores
Antonietta via YouTube
I know everyone is thinking the same thing. Why didn't they call them S'moreos? I don't have the answer for that, but they should have. Nabisco came out with a new flavor of Oreo today, S'mores!
You're sitting around the camp fire, and you crave chocolate, graham cracker and marshmallow, but S'mores are so messy to make and eat, no problem, grab a bag of Oreos!
Nope, not me. I'll try them, but they can't replace a real S'more. I usually get excited to try a new Oreo flavor, but this one isn't doing it for me.
I'll stick to original Oreos and S'mores made the right way!