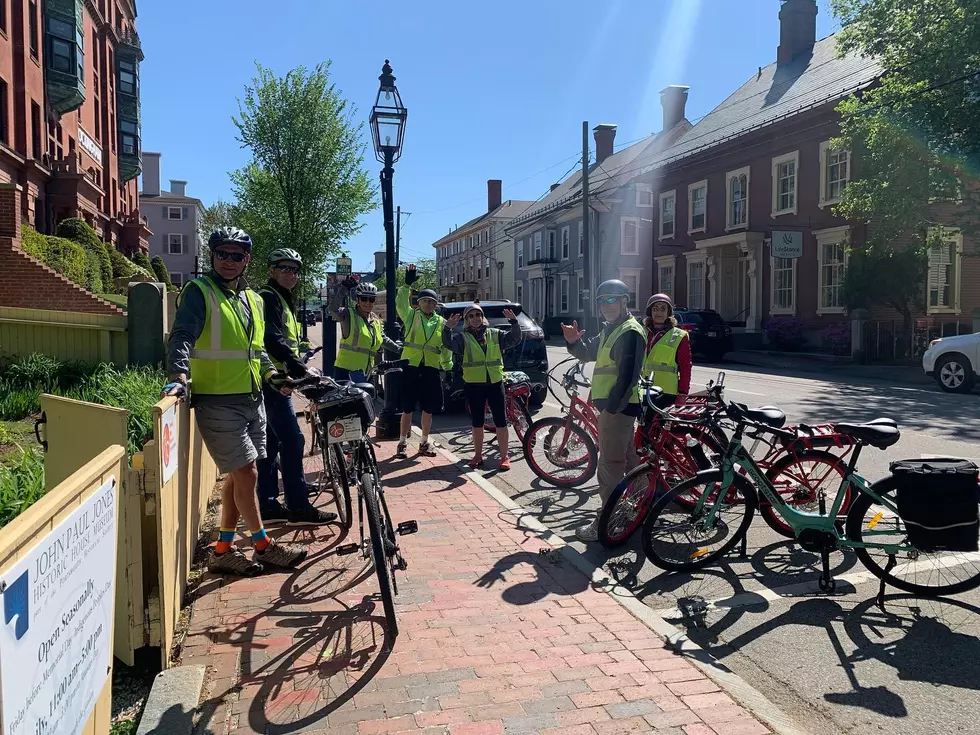 Pedal and Sightsee With PortCity Bike Tours in Portsmouth, New Hampshire
PortCity Bike Tours
Here's a fun way for tourists (and locals, too) to explore the charming and historic city that is Portsmouth, New Hampshire, while also getting some exercise in the process.
Tourism season is upon us, and out-of-staters from all over love to explore New England and its scenery, history, and coastal towns that give the area its charm and character. Many tourists and locals alike don't consider the many ways in which they can explore the area. As you'll see, it doesn't have to be on foot.
PortCity bike tours is based in Portsmouth, and offers five types of public guided bike tours of both Portsmouth and New Castle, according to their website.
The Islands & Harbor Bike Tour is a 2-hour tour that is the most popular of PortCity's offerings. Stop highlights include Fort Stark, Wentworth By the Sea, Prescott Park, and Four Tree Island.
The Coastal & Seaside Villages Bike Tour is around 3.5 hours, and focuses on "the Piscataqua River, Atlantic Ocean seaside beaches and villages." Stops include Wentworth by the Sea, Great Island Common, Prescott Park, and the African Burying Memorial.
The 1.5 hour Hidden Neighborhoods of Portsmouth - City Bike Tour, focuses on the uniqueness and transformation of many of Portsmouth's neighborhoods. Stops include the South End and Prescott Park, Strawbery Banke, Wentworth Coolidge Mansion, and Frank Jones Brewery.
Have an appreciation for history? The 3-hour Historical and Cultural Sites Bike Tour will give you the chance to learn more about some of the historic sites in the area including South Street Cemetery, Fort Constitution, the Moffatt Ladd House, and the African Burying Memorial.
Lastly, for the nature-lovers out there, the 2-hour Nature and Wildlife Bike Tour allows you to enjoy "the peacefulness and calmness of the outdoors." This relaxing ride will take you on a route through woods and near the marshes, where you might spot herons, deer, and other wildlife.
The website also says that PortCity offers Private Small Groups & Family Bike Tours, if those are more your speed.
Whether you're a tourist or resident, you can't go wrong with these tours. For out-of-staters, they're a fun and memorable way to explore and learn more about the Seacoast. But, if you're a local, this could be a fun opportunity to experience where you live in a whole new way.
For more information about PortCity Bike Tours,
click here
.
And, if you're looking for other ways to spend time in the great outdoors this summer, check out these 12 New Hampshire campgrounds that Granite Staters love.
12 of the Best Campgrounds in New Hampshire
This New Hampshire Food Truck Tour is a Feast You're Sure to Love
More From WSHK-WSAK 102.1 & 105.3 The Shark