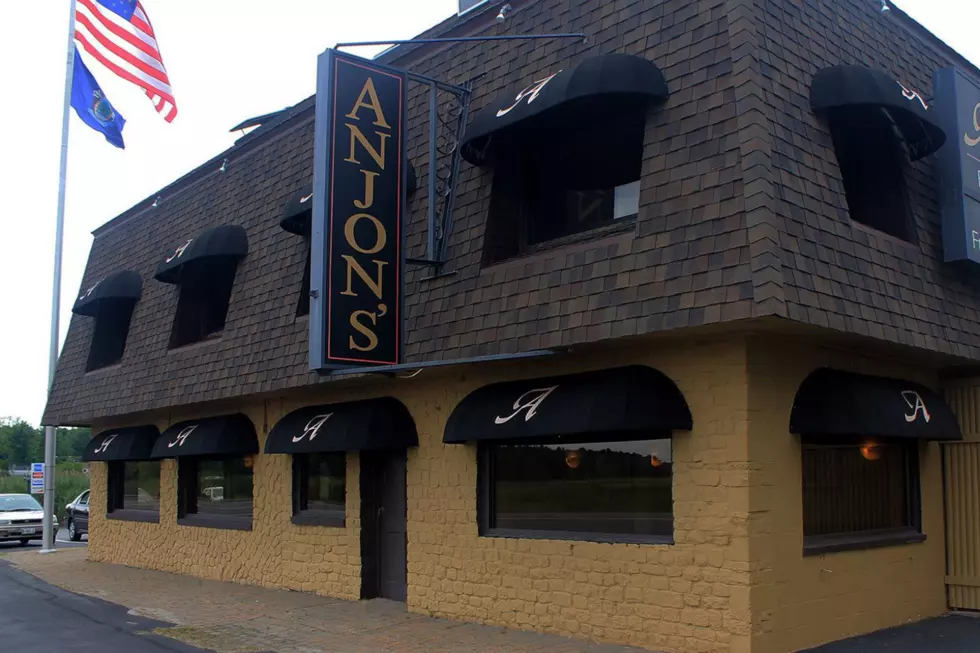 These 2 Northern New England Restaurants Will Leave the Foodie in You Satisfied
Anjon's via Facebook
I'm definitely what you would call a foodie and really having fun trying new spots on the Seacoast and (slightly) beyond.
I have a tuxedo to fit in for my wedding in a few months but nonetheless have been carbing up on Italian and Mexican, and I have two suggestions for you. And one has a twist!
The best Italian experience I've found in Northern New England so far? Anjon's in Scarborough, Maine!
Opened in 1954, according to the restaurant's website, this is a classic Italian experience starting with the ambiance: Rat Pack music, wood paneling and chairs/tables by the bar/dining room, Roman and Venetian art. The place is updated but yet feels like a step back in time to the days Sinatra or Don Corleone might walk in for a meal.
The menu was classic Italian perfection from apps including calamari and caprese to a wide range of pasta dishes, various Parmesan and seafood dishes including a few Maine classics with a Tuscan flare.
Anjon's boasts a large wine list by the bottle/glass from domestic to imported. The night finishes with homemade desserts well worth the calories (the cheesecake was incredible, but boy did the cannoli look good too) + after dinner liqueurs and even a tooth pick + chocolate mint with the check.
A fantastic spot right by the water halfway between Portsmouth and Portland.
Now, for the best Mexican restaurant? La Carreta!
This is a New Hampshire franchise that is growing, with locations in Derry, Londonderry and Manchester where I dined last week.
But! We learned while visiting, a downtown Portsmouth location is coming soon!
This is a classic Mexican experience from a huge variety of burritos, enchiladas, fajita's and other tradition fare (and giant portions) but large cocktail/margarita list available at a table or in their fun fiesta themed bar area.
You'll have plenty of leftovers, but this is a fun night out to eat (be sure to order the homemade guac made right at your table with home baked tortilla chips!)
More From WSHK-WSAK 102.1 & 105.3 The Shark