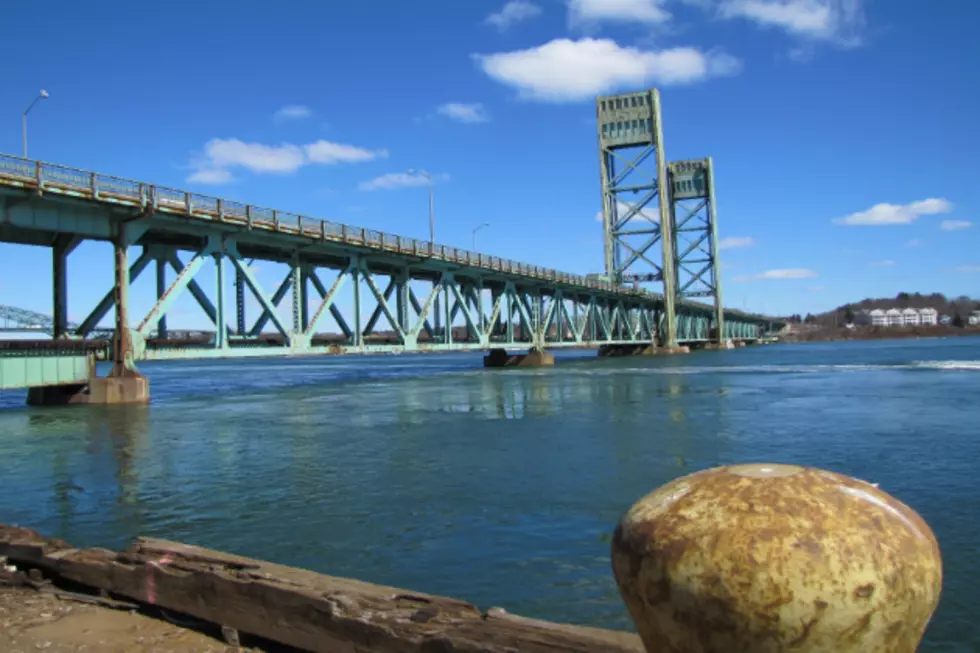 *Update* Sarah Long Bridge Remains Closed
NHDOT
In fact, it might not ever open again to traffic.

According to the NHDOT, the bridge will not be fixed today (Tuesday), and it may never re-open, as a replacement bridge is scheduled to open Sept 1, 2017.
Officials have to determine whether it will be cost effective to do the repairs that could take a few weeks to complete.The bridge was scheduled to close in November.
Fourteen thousand vehicles use the 76 year old bridge daily between Portsmouth and Kittery along the Route 1 Bypass.
Drivers will have to use the Interstate 95 bridge or the Memorial Bridge in downtown Portsmouth.