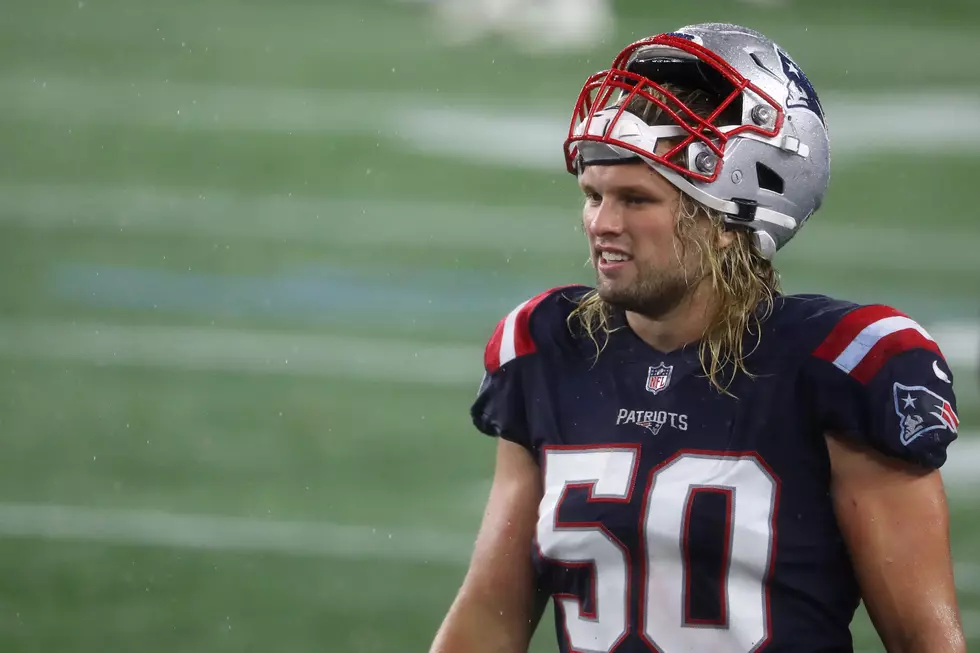 Hampton and North Hampton Housing Suggestions for Patriots LB Chase Winovich
Getty Images
Time to put my Realtor Sarah jacket on.
Hey Chase Winovich, hey...  It's Realtor Sarah here.
I hear that you love Portsmouth!  So do I!  You're looking for a place to rent in Portsmouth, preferably near the beach, according to your Twitter account.  Ummm.... that's a problem, Chase.  Portsmouth is THE BEST, we agree on that, but there really isn't beachfront property.  What you REALLY want is property on Hampton Beach, Rye or North Hampton.  So, dear Chase, here are some really great options for each of those towns - all beachfront property, of course.
First, I should tell you that there are no beach front property in Rye.  Zero.  Real estate is SO HOT right now!  So, let me show you Hampton and North Hampton.
So, what if you want a place that fits 43 people!  I'm not sure how many athletes are on the Patriots, but you could totally buy this property at 13 G Street, Hampton and house all of them for the whole Summer!  I mean, it needs a paint job, but the view of the ocean is beautiful.  Listed on Realtor.com and selling at $849,900.
If you wanna go a little swankier and MUCH more expensive, check out 1026 Ocean Boulevard, Hampton, NH.  Listed on Realtor.com at a cool 5.9 Million.  It will fit the same number of people as the other property above at 6,373 square feet, but not everyone will get their own bedrooms.  Check out the view!!  OH!
Chase, you can also build your own house in North Hampton.  There is oceanfront land on Ocean Boulevard for sale on Realtor.com for a cool $1.25 Million.  This is the middle of the road option of the three here.
By the way, Chase, you totally look like a surfer dude.  The beach will suit you.  Also, if you need someone to go to Open Houses with you, I'm around.  Just sayin'.
Solve These New Hampshire Clues from 'Jeopardy!'
LOOK: Famous Historic Homes in Every State
More From WSHK-WSAK 102.1 & 105.3 The Shark