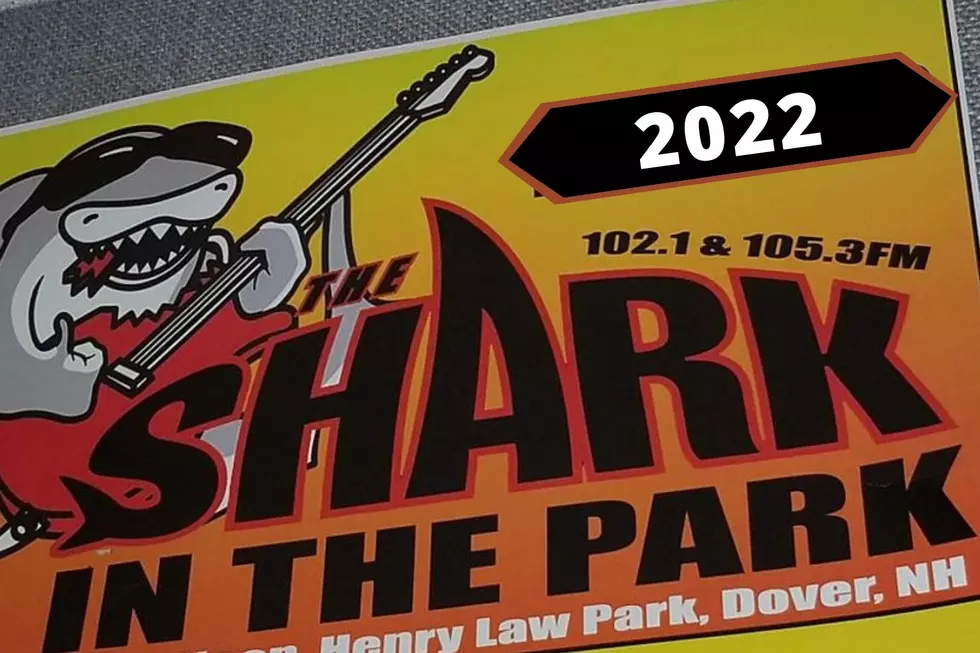 Here's Everything You Need to Know About Shark in the Park 2022
Townsquare Media
Shark in the Park is back with live, local music at Henry Law Park in Dover, New Hampshire, Wednesdays starting July 13 from 6 p.m. to 8 p.m.!
That means you, family, friends, and whoever else wants to enjoy a fun night out on the town can come to Henry Law Park and take in one of the musical acts that will be performing.
Here's a list of the Shark in the Park 2022 acts:
Here's one of the best parts of Shark in the Park: it's absolutely free.
The musical acts will be performing at The Rotary Arts Pavilion, which does have some built-in amphitheater seating, but it is limited. That said, there's plenty of space on the open upper lawn, and you can definitely bring chairs and blankets. Seating is first come, first serve.
If there are any weather cancelations or delays, be sure to tune in to the Shark for those updates. So get outside, find a spot to sit, and enjoy the live music in the beautiful summer weather.
Don't forget, Shark in the Park starts July 13 and takes place every Wednesday from 6 p.m. to 8 p.m..
Shark in the Park is a part of the Cocheco Arts Festival, which is back for its 36th year. The summer-long event highlights musical acts and entertainers, according to the Greater Dover Chamber of Commerce, and you can get even more info at their website.
Let's Tour the Massachusetts home of Aerosmith's Joe Perry
These Items Will Give You Nostalgia for Yoken's Restaurant in Portsmouth
Take a look back at these Yoken's family restaurant items from a menu to the famous treasure chest and "Thar She Blows" whale sign.
More From WSHK-WSAK 102.1 & 105.3 The Shark