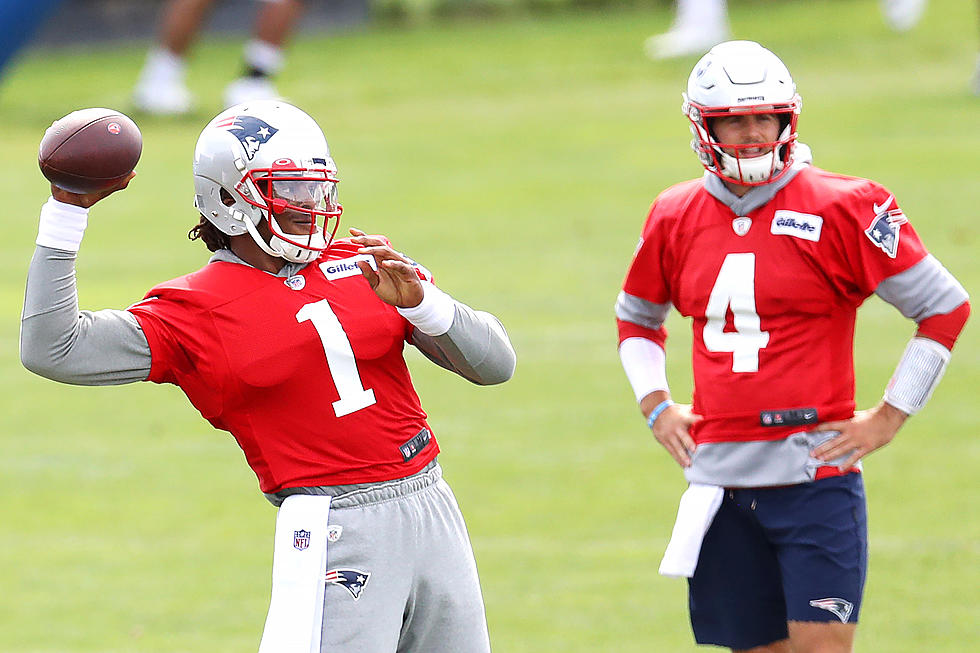 How Much New England Patriots Gear Can $10,000 Buy?
Getty Images
With your chance at up to $10,000 from Spring Into Cash with Sarah and A-Train, I was wondering just how much Patriots gear would you be able to buy?
The answer is, A LOT!
Seriously.
Everybody would spend this a different way of course, but for me, I'd want to make sure that a good chunk of this investment would go towards something of great value that wouldn't depreciate anytime soon.
Therefore, the first item I'd pounce on is this official Tom Brady autographed helmet that has the adorable and antiquated inscription '4 Time SB Champ'.
Since my favorite Super Bowl victory of the Brady bonanza was SB XLIX, his fourth against Seattle and 'The Legion Of Boom', this acquisition would be perfect for me.
And it only costs $3,699!
That leaves over six thousand dollars to outfit myself with any jersey of any player for each week of the 2021 season.
Any Patriots jersey in the pro shop has an average retail price of $119, the full Patriots roster will feature 53 players once the final cuts are made around Labor Day.
$119 X 53 = $6307!
All I would have to do is kick in an extra $6 and I'll have the complete roster of the 2021 Patriots team in it's entirety!
How about cleats for the whole team?
With 10 G's at about $140 per pair,  I'd be able to supply the entire team with footwear.
$140 X 53 = $7,420
And I'd have about $2580 left over!
That's enough for autographed jerseys from Julian Edelman, Hunter Henry and Devon McCourty, a James White autographed helmet and a football autgraphed by Cam Newton!
10 Grand will certainly buy a LOT of Patriots gear!
You have ten chances every weekday at up to 10 Grand from winning Spring Into Cash with Sarah and A-Train!
Now take the ball and run with it!
LOOK: See the iconic cars that debuted the year you were born
These 10 NH Places Bring Back the Best Memories
More From WSHK-WSAK 102.1 & 105.3 The Shark