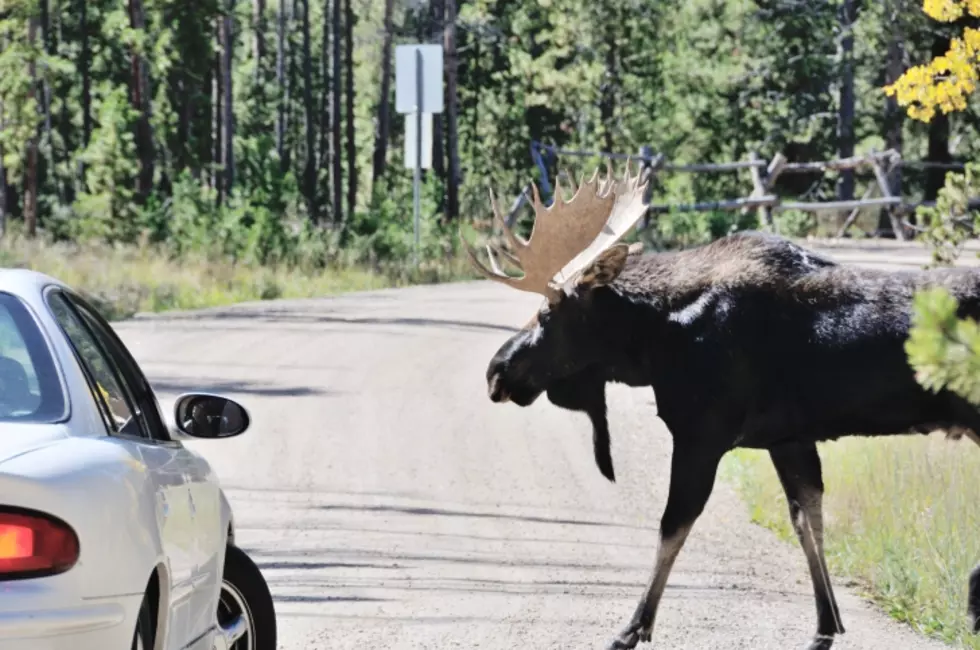 How To Hunt For One of NH's Deadliest Animals
steverts
NH Fish and Game has brand new information about this year's Moose Hunt Lottery. There are a few ways to maximize your chance at having your number drawn.
When you think of a Moose you usually don't think of a ferocious killer, they mostly keep to themselves and are seldom aggressive, however, their population needs to be kept in check to maintain safer roadways.
I've always heard about the NH Moose lottery but never knew much about it. There are as many different aspects to this hunt as there as Moose in the woods!
WHEN IS THE HUNT?
New Hampshire's moose hunt is nine days, starting the third Saturday in October. The 2019 hunt will take place from October 19-27, 2019, by permit only.
RANK YOUR UNITS!
If you take a look at the official application, you'll see that there are 22 segments of the State. Order these regions as to the preferred areas in which you'd like to hunt, and your chance of winning the lottery improve.
When Do You Know If Your Number Was Drawn?
Successful applicants are notified within 10 working days of the drawing. Moose hunting information packets are mailed in mid- August, and permits are mailed in mid-September. - NH Fish and Game
And I feel I always have to add if anybody needs to liberate their freezer of moose meat, moose meat chili or moose stew, call the Shark Line and I'll gladly try to help you out!
More From WSHK-WSAK 102.1 & 105.3 The Shark