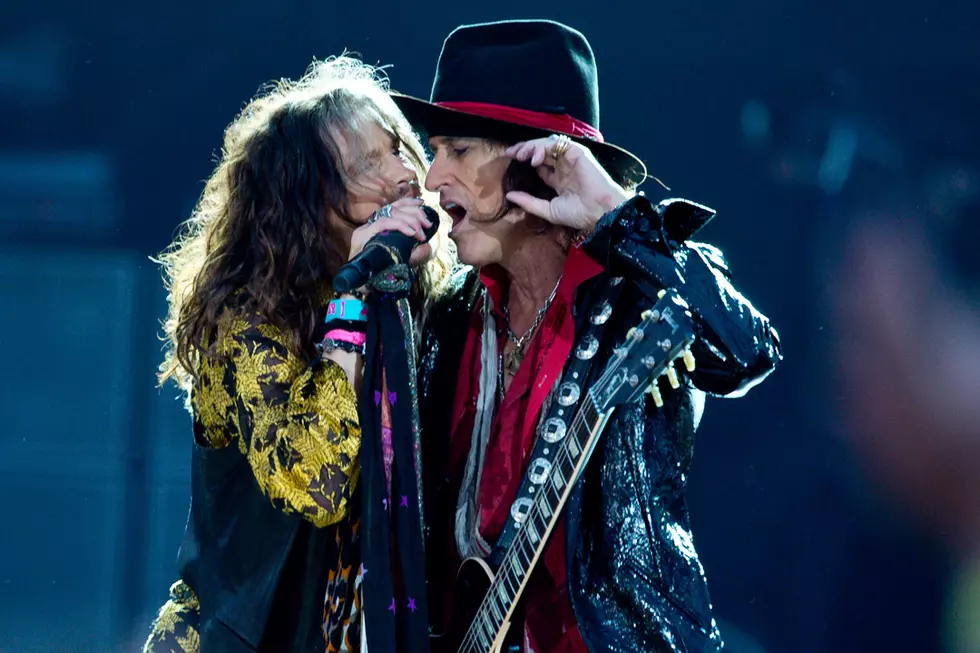 Hear Joe Perry and Steven Tyler's 'Bikini Bottom Boogie' From 'SpongeBob SquarePants: The Musical'
Ben A. Pruchnie, Getty Images
After ruling the airwaves and conquering the big screen, animated superstar SpongeBob SquarePants is heading to the stage — and bringing a couple of Aerosmith members with him.
SpongeBob SquarePants: The Musical is due to make its Broadway bow on Nov. 6 at the Palace Theater in New York City, and in advance of the stage show's debut, its original soundtrack recording has made its way online via NPR's First Look series. The track listing, which you can stream at NPR, contains contributions from a varied assortment of artists — including Aerosmith's Joe Perry and Steven Tyler, who can be heard on the song "Bikini Bottom Boogie."
For the soundtrack, SpongeBob stage producer Tina Landau envisioned a collection that embraced the musical's themes of community and diversity, and set out to achieve that by recruiting an eclectic array of acts.
In addition to Perry and Tyler, the album includes music from artists running the gamut from pop and alternative veterans like Cyndi Lauper and They Might Be Giants to younger stars such as Panic! At the Disco.
"Our musical is about community — and the diverse, colorful individuals who come to cherish and fight for it," explained Landau in a press release. "So this album represents a diverse community of songwriters, each singular in his or her own writing voice — yet all a part of the kooky, kaleidoscopic world we call Bikini Bottom."
SpongeBob SquarePants: The Musical is scheduled to arrive in stores Sept. 22, and will be available on CD and digital formats as well as limited-edition vinyl. For more information about the show or to purchase tickets, visit the musical's official site.
Aerosmith Albums Ranked Worst to Best
More From WSHK-WSAK 102.1 & 105.3 The Shark