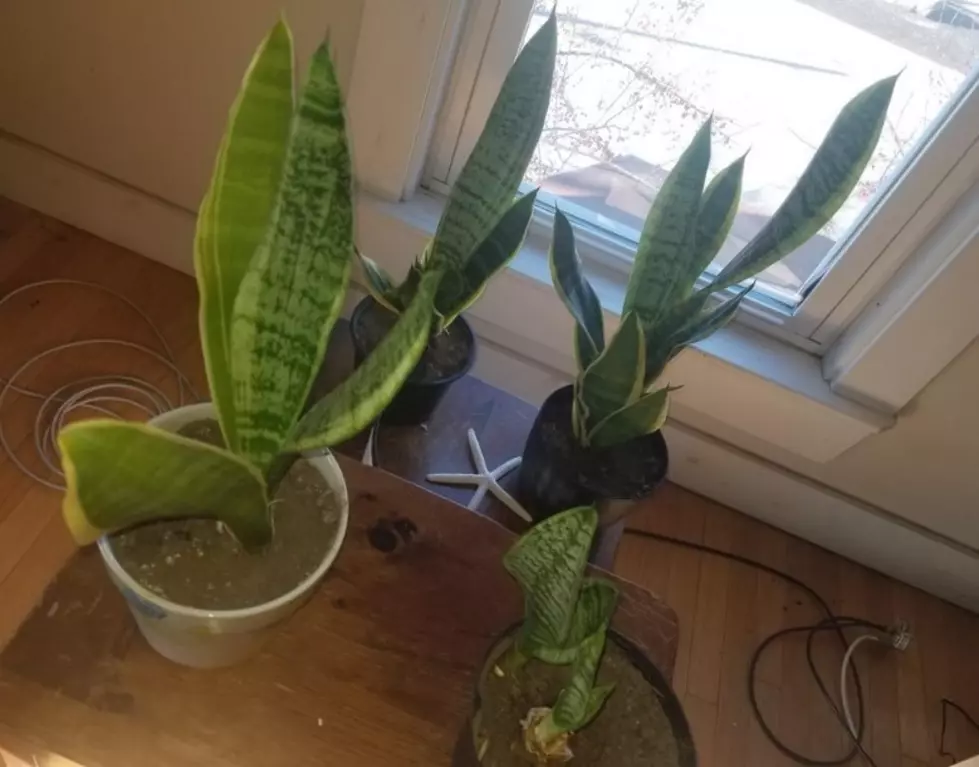 Thankful in NH; Rescued Plant Now a Small Jungle
Train Images
Back in April, Sarah discovered a withered and twisted mess of a snake plant that had been abandoned. In just 6 months it has gone from non-essential to a small jungle.
If only I could get Phil Collins to sing a remake of his '80s hit 'Against All Odds' because, TAKE A LOOK AT IT NOW!
After two months of water and proper sunlight, the plant (which I have named Adrian Croner) didn't really look much better. So in June, my Ma and I split it up from the massive root ball that was fully packed and gnarled up inside the pot and repotted the four segments that you see here.
The two plants in the background almost immediately turned a deep lush green and grew about twice in length.
The two plants in the foreground didn't respond nearly as fast. Finally, last month I decided to make a bold move and clip off the sickly yellow leaves that had never changed much since day one.
They were pulling both plants down to an odd angle whereas the other healthy plants were completely upright. As you can see, both plants have now responded quite nicely.
According to everything I've read about this species both online and what I've watched on YouTube, the drier the soil, the better. I wait exactly ten days between watering and that seems to have worked out fine.
They say snake plants are a 'Can't kill it' type of plant anyway. Glad that's true!
I always joke when people ask if I have kids or pets, 'I don't even want a house plant!'.
But, now that I have one (five actually) I'm very thankful that I have them. They provide not only oxygen but a strange source of companionship in these 'stay at home' times.
If they start talking back to me I'll be sure to update you on a subsequent article.
Here Are the 14 Times Bigfoot Has Been Reported in Maine
More From WSHK-WSAK 102.1 & 105.3 The Shark