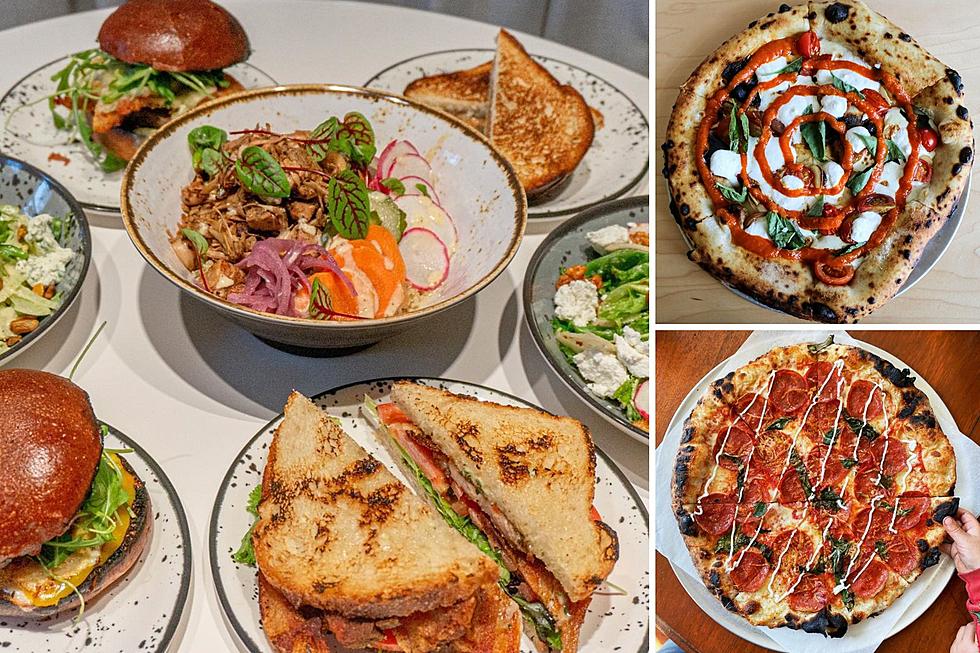 New York Times' Restaurant List 2023: Which New England Spots Were Featured?
Comfort Kitchen, Swyft, Tinder Hearth via Facebook
It's always exciting when a big name network or newspaper gives New England a shoutout.
This fall, the New York Times shared their third annual Restaurant List, featuring 50 establishments throughout the country that the newspaper is most excited about. Three New England businesses were selected, which is quite the honor.
Let's learn more about these lucky restaurants and what they're all about.
#1- Comfort Kitchen in Dorchester, Massachusetts
Recognized by Boston Magazine as one of the best new restaurants of 2023, Comfort Kitchen is a "cozy cafe by day and a 30-seat restaurant by night." They've got outdoor seating, a full bar, and fantastic global comfort food. Plus, they pride themselves on being a "Black-owned, immigrant-owned, and woman-owned business." If this writer lived closer to Boston, she'd be on her way there in two seconds flat. Reservations are required for dinner, and you can book your table here.
#2- Tinder Hearth in Brooksville, Maine
Specializing in "wood-fired, naturally-leavened bread, pizza, and pastries," Tinder Hearth is a popular spot in the remote town of Brooksville, Maine. Judging by the mouthwatering images on their website and Facebook, it's no wonder that this place was included on the New York Times' prestigious list. Click here for one Mainer's thoughts on this unforgettable pizza joint.
#3- Ore Hill & Swyft in Kent, Connecticut
Doesn't that look heavenly? Ore Hill & Swyft are farm-to-table sibling establishments within an 18th century farmhouse. Ore Hill is a more "intimate, tasting menu-focused restaurant" with a seasonally-changing menu, while Swyft is known for their "wood-fired pizza, craft beers, natural wines, and progressive small plates in a casual fun atmosphere." It truly is the best of both worlds.
Looking for more noteworthy New England restaurants? Here are some New Hampshire and Maine establishments featured on Diners, Drive-Ins and Dives. How many of these places have you been to?
The 5 Maine Restaurants Featured on Diners Drive-ins and Dives Plus 5 More That Should Be on The Show
Check out all of the New Hampshire Restaurants That Have Been Featured on 'Diners, Drive-ins & Dives'
Gallery Credit: Kira Lew
Here Are 14 New Hampshire Restaurants That Have Been Featured on Food TV Shows
Gallery Credit: Megan Murphy
More From WSHK-WSAK 102.1 & 105.3 The Shark