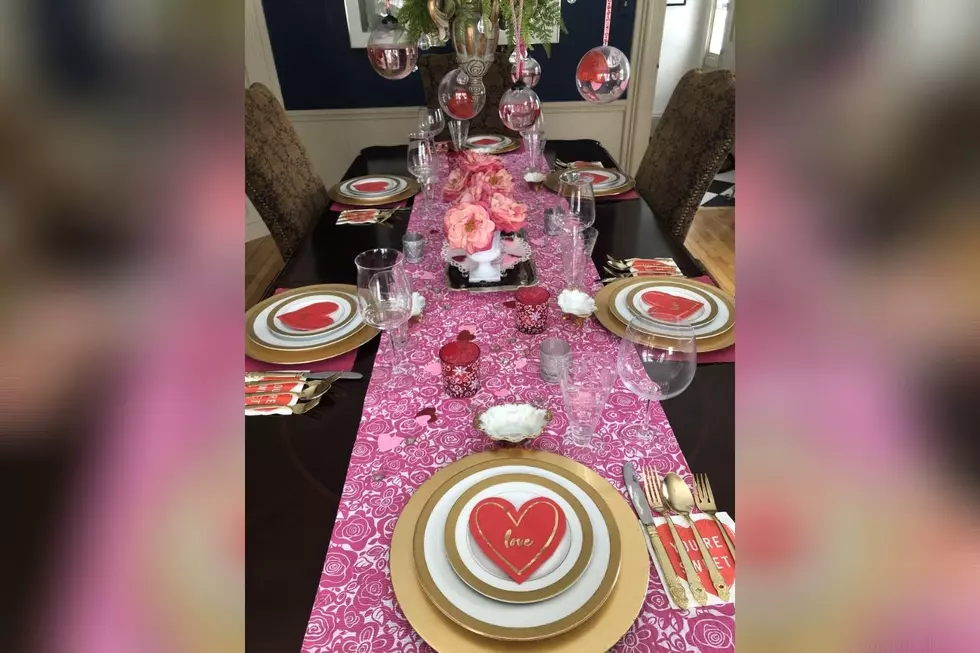 These Seacoast Restaurants Are Offering Some Romantic Dining For Valentine's Day
Lori Leinart/Seacoast Current
This time last year, we celebrated Valentine's Day with only the vaguest notion that things were about to change. Restaurants were packed with best-dressed diners who were seated within inches of one another. At the bar — both seated and standing — were dozens of hopefuls who had failed to make reservations.
Last Valentine's Day, a complete stranger asked me if I'd like to sample his cocktail before ordering one of my own ... and I did!
What a difference a year makes. Celebrations, for now, are marked by signs of the times: social distancing, face masks and sanitizer stations. The good news is that we're an adaptable society and it is still possible to have a good time.
Enter your number to get our free mobile app
The ancient origins of Valentine's Day are not all that romantic (Google "Lupercalia" at your own risk), but nowadays the holiday is a symbol of affection for our friends and loved ones. So, whether you are celebrating Valentine's, Galentine's, or Palentine's Day, here is what you need to know.
Restauranteurs are advising patrons to call well in advance (like, now) if they hope to secure weekend reservations. Due to health and spacing regulations, dining establishments are operating at drastically reduced capacities. In addition, February 14 falls on Sunday, a day many restaurants are closed. Options include dinner specials on the preceding nights, as well as Sunday brunch at many locations.
Below is a list of restaurants specifically open for dinner on Sunday evening. Most of them have prepared a special food and cocktail menu for their guests. Reservations are a must, but those who prefer can set a pretty table at home, light some candles, and order takeout.
New Hampshire
Portsmouth
Cure
Black Trumpet
Surf
Cava
Flatbread Pizza
Ore Nell's BBQ (take out only)
The Rosa Restaurant
Vida Cantina
Ristorante Massimo
Beach Plum
Café Mediterraneo
BRGR BAR
Rooftop at the Envio
The Wilder
Toscana Italian Chophouse
The Library Restaurant
Dover
Stages at One Washington
Ember Wood Fired Grill
Roost
Chapel+Main (take out only)
Cara Irish Pub
Thompson Tavern
June Cork Pub
Smuttlabs Brewery and Kitchen
Rye
Rochester
Revolution Tap Room & Grill
Durham
Three Chimneys Inn
Ciao Italia
Newmarket
Kume Bistro
La Catrina Mexican Kitchen
Newfields
Hampton
The Old Salt Restaurant at Lamie's End
Hagan's Grill
Tino's Kitchen + Bar
CR's The Restaurant
Maine
South Berwick
Kittery
When Pigs Fly Restaurant & Pizzeria
Robert's Maine Grill
Bistro 1828 at Pepperrell Cove
Tulsi Indian Restaurant
The Black Birch (take out only)
York
Ogunquit
Jonathan's Ogunquit (dinner & Elton John Experience event)
Northern Union
The Front Porch
Angelina's
Massachusetts
Newburyport
Loretta
Sea Level Oyster Bar
Agave Mexican Bistro
The Grog Restaurant
Ohana
Salisbury
Seaglass Restaurant and Lounge
Portside Waterfront Kitchen & Bar
Amesbury
This list does not include every eatery in every town. Consult individual restaurants' websites for additional information.
12 of the Best Breweries in NH Decided by Granite Staters
Here are 50 of your favorite retail chains that no longer exist.
More From WSHK-WSAK 102.1 & 105.3 The Shark