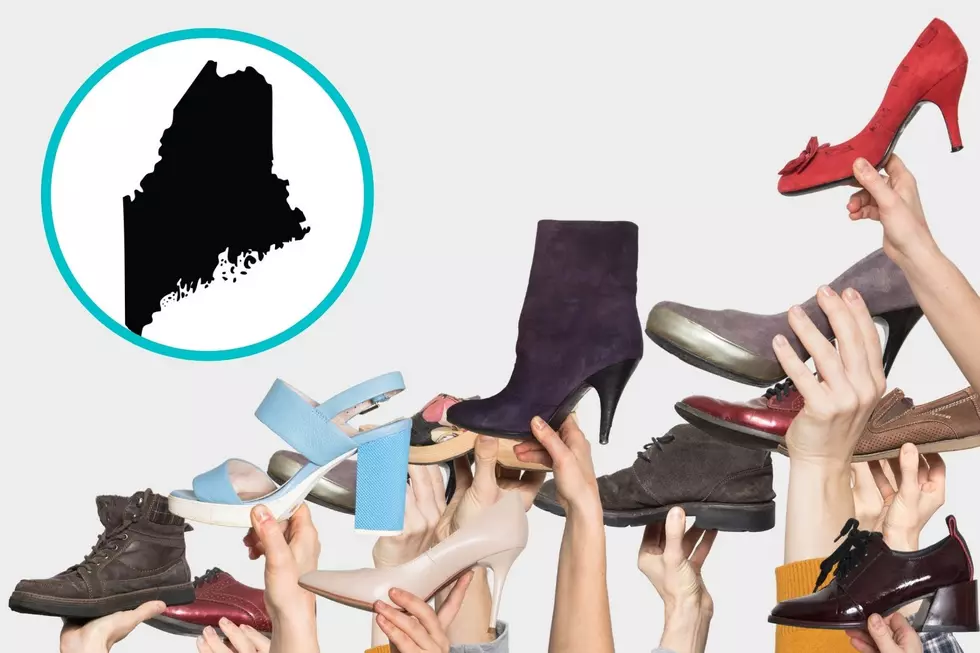 What's in Your Closet? Maine Ranks #1 in U.S. as the State that Owns the Most Shoes
Canva
Is there a number of shoes that you can say is too many shoes to own? I am not sure if I can give an exact number as my closet is overrun by shoes (not to mention the fact that I have a full shoe rack in the hallway).
I mean there are so many options of shoes, from sandals to sneakers and everything in between. Not to mention shoes that are for comfort while others are for look and style. One survey set out to find the answer of which U.S. state owns the most shoes and the results are in. The state that owns the most shoes is... Maine.
3,193 participants were surveyed over two weeks. They were asked questions like how many shoes they own, shoe preferences, shopping habits, and more. To find the state with the most shoes, they took the percentage of participants that own more than 16 pairs of shoes. I honestly am unsure of the number of shoes that I own, but I do know I would be part of that percentage. Maine came in at number 1, with 51.4%, and is the only state in New England to be in the top 10.
It seems as though many people that live in Maine have over 16 pairs of shoes in their closets.
It may be safe to say that since the weather changes so frequently in Maine, Mainers need a lot of shoes for the changes in weather and that is why it is number one in the country. Mainers need shoes for snowy days, rainy days, sunny days, fishing, running, beach outings, and more.
Is the weather the only factor, probably not, but I feel it is a good enough reason as to why we need so many pairs of shoes.
Maine Couple Saving the Planet & Helping the Community all While Reselling Shoes
A Portland Maine couple have found a way to lighten the landfills and help our community simple by restoring and reselling shoes from local thrift shops!
Maine Counties Ranked by 55+ Population Percentage
Maine is known for being the
oldest state
. But, where exactly are the oldest spots in Maine? Here it is broken down by county.
More From WSHK-WSAK 102.1 & 105.3 The Shark