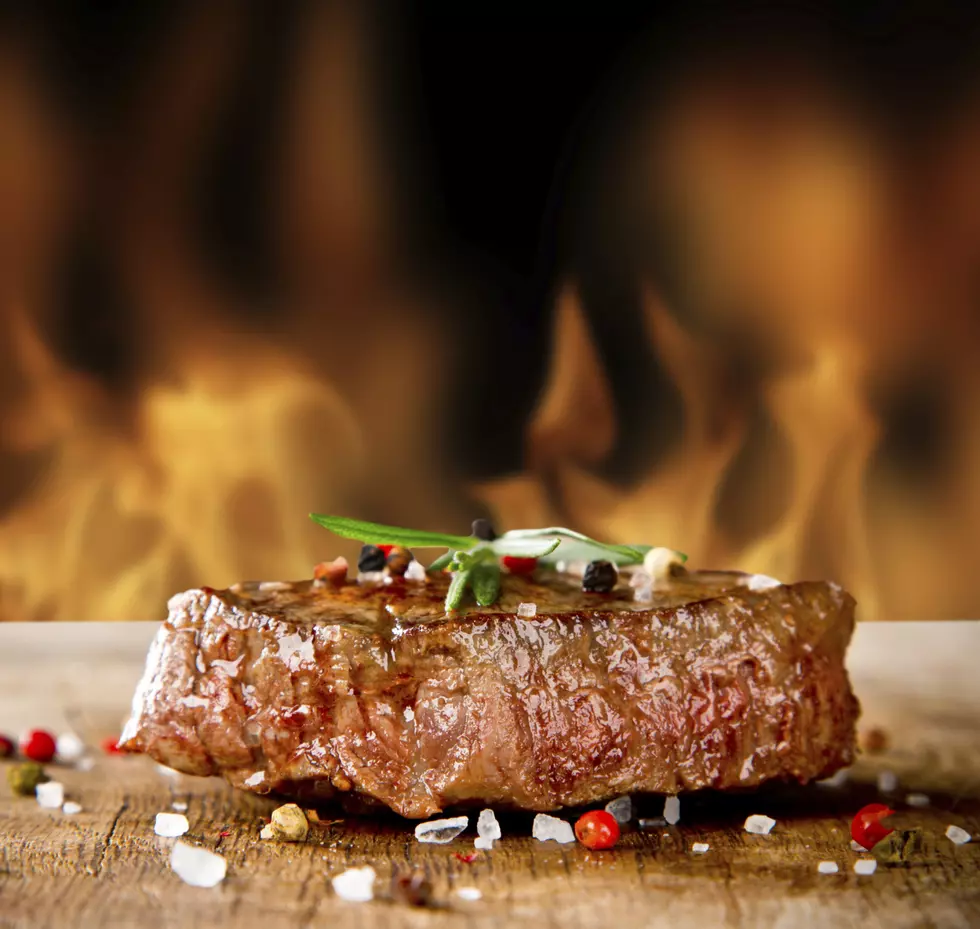 New Steakhouse Coming To Portsmouth This Fall
I am a reluctant carnivore.  I love cow faces and demeanor, but I also love to eat them.
This fall, restaurateur Joe Faro will open up a new steakhouse at 3 Pleasant Street in Portsmouth in the old 1804 NH National Bank Building, according to a story from Seacoast Online.  The restaurant will be called Toscana Italian Chophouse and Wine Bar.  Just sit me down on the first day and leave me there.  Sounds like heaven to me!
Joe told Seacoast Online:
Portsmouth is home to one of the most beautiful downtown areas in all of New England, so we couldn't be more thrilled about the opportunity to share our scratch-made cooking with diners in Market Square...... (The restaurant) will be built around signature chops, incredible sides, and of course many of the Italian favorites that our customers have come to expect from us.
Oh. my. GOD!  I just can't wait.  I have been a fan of Tuscan Market for YEARS.  The Salem location used to be my GO TO meeting place for dinner and drinks with friends.  I have to admit, I went for the wine.  Italian reds are my favorite and Tuscan Kitchen in Salem introduced me to my all time fave:  Montepulchiano D'Abruzzo.  Oh.... It's so flippin' good.  You have to sip it slowly and appreciate the full, rich flavor, but that's really hard to do.  Especially, if you've had a hard day and all you want to do is suck that thing down.  I don't know Joe, but I bet he would say, "Suck it down all you want!  We have more!"
Looking forward to opening day!
KEEP READING: 3-ingredient recipes you can make right now
More From WSHK-WSAK 102.1 & 105.3 The Shark