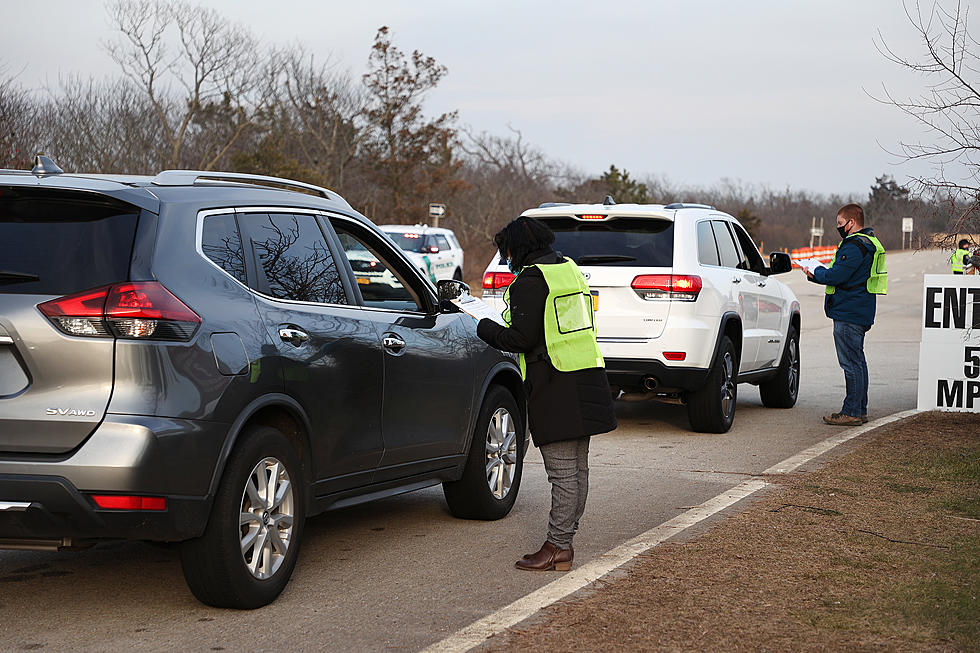 Here's A Theory Why Appointments Still Remain At NHMS Mass Vaccination
Getty Images
According to this WMUR-TV report, appointments still remain at the NHMS Mass Vaccination supersite this weekend. Here's a two part theory as to why this may be.
The first theory is that people are reluctant to drive the extra few miles if the vaccine they receive is NOT the Johnson & Johnson vaccine. The last supersite event at NHMS administered 11,500 Johnson and Johnson vaccines. As we are all well aware, this is a 'one shot only' dose.
This weekend's supersite event will exclusively feature the Pfizer vaccine. The second dose will happen at another upcoming supersite event at NHMS, the weekend of April 24th.
Every single epidemiologist I can think of has urged the people who are in each Phase to PLEASE take any of the three available vaccines. The Pfizer vaccine has been proven as highly effective and will prevent severe infection at an astounding rate of around 95%.
The other theory, beyond the popular brand affiliation of J&J, is that residents of the 'Live Free Or Die' state are hesitant to give up two of their weekends to get this process completed.
With the new VINI system, this won't be an issue!
All anyone needs to do is simply change the date and reschedule your next appointment through that site. If you have any difficulty doing so, someone at the 2-1-1 help line can do it for you.
On a personal note, I have waited my turn for Phase 3A for what seems like forever and I'll have no qualms about trying to 'cut in line' if these slots are still open by tomorrow at this time.
LOOK: Here are the best small towns to live in across America
Check Out the Wide Variety of Looks, Styles of Police Cars Across These NH Cities, Towns
More From WSHK-WSAK 102.1 & 105.3 The Shark