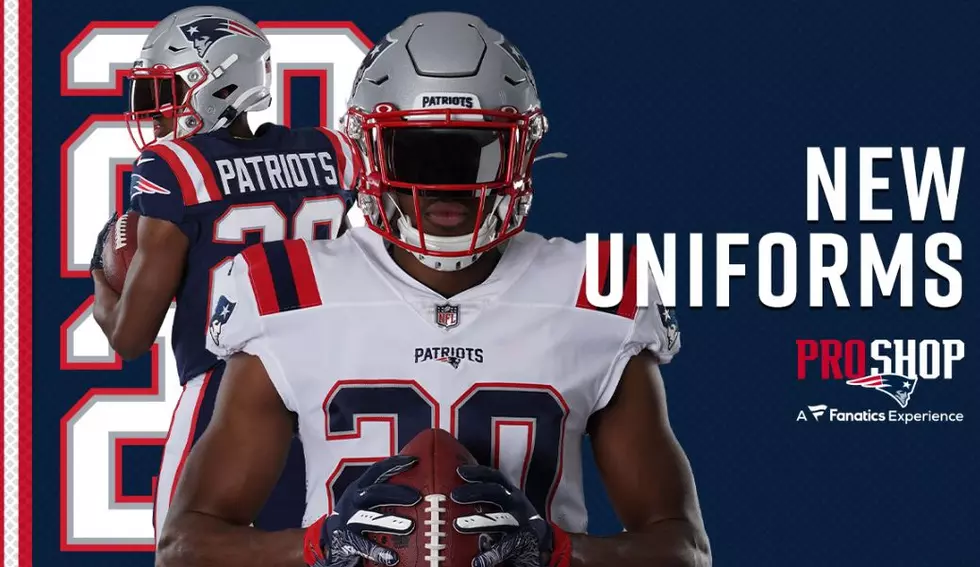 Opinion: New New England Patriots Unis are a No-No
VIA Twitter @Patriots
1. Epaulets ?
The shoulder stripes are vile. They look just like the epaulets that you'll find on a baton twirler uniform at halftime. NOT TO MENTION they were prominently displayed upon the shoulders of the British soldiers that the Patriots were fighting against in The Revolutionary War. THE WORST.
2. Buffalo-esque
Every time I see these unis, I think that I'm looking at The Bills. I do not want to resemble a team that has resembled nothing but LOSING for all SIXTY years of their existence.
3. Where is Pat Patriot ?
If you're going to make any kind of change, please do so with the CLASSIC logo that defines this franchise. I'm not anti-Flying Elvis, but I love whenever the original logo from 1960-1993 is displayed ANYWHERE.
If they took off the stripes and replaced them with Phil Bissell's beautiful creation, I'd delete this article in a minute...man (Get it? Minute Man? Oh well)
More From WSHK-WSAK 102.1 & 105.3 The Shark