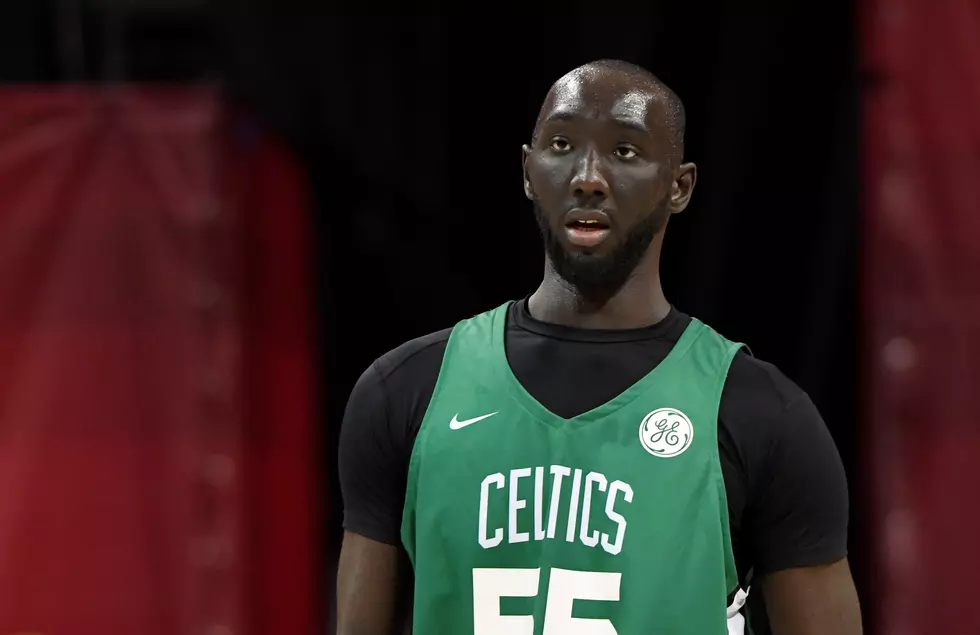 Watch Boston Celtics 7′ 5″ Tacko Fall Learn To Swim
Getty Images
With the Celtics just hours away from a huge Game 2 match up versus the defending NBA champions, back up center Tacko Fall kept his teammates busy as he did some laps at the pool.
Just another example of why Tacko Fall is already one of my favorite Boston Celtics in history. He enjoys life to the fullest and has an amazing philosophy on not letting the spectacle of being seven and a half feet tall bother him one bit. If you or I learn to swim? Nobody would even blink and if anyone laughed at you, they'd be correctly perceived as rude. Tacko learns to swim and it is instant fodder for every digital tabloid provider across the world and millions of people laugh at him. But do you think he cares? He's IN on the joke somehow! I just think his every day outlook is empowering to all people, completely void of insecurity.
Jayson Tatum is 6' 8" and weighs 215.
Here we see Tacko lift him off the ground and carry him away with seemingly no effort.
Number 99 literally carries Jayson very carefully because Mr. Tatum can figuratively carry the Celtics offense when he's got it firing on all cylinders.
After last year's miserable team chemistry, it's so great to see 'The Green Team' having fun down in the bubble both on and off the court.
The tip off for Game 2 is at 5:30 tonight, Don't Miss It!
READ MORE: 6 ways the whole family can play together at home
More From WSHK-WSAK 102.1 & 105.3 The Shark