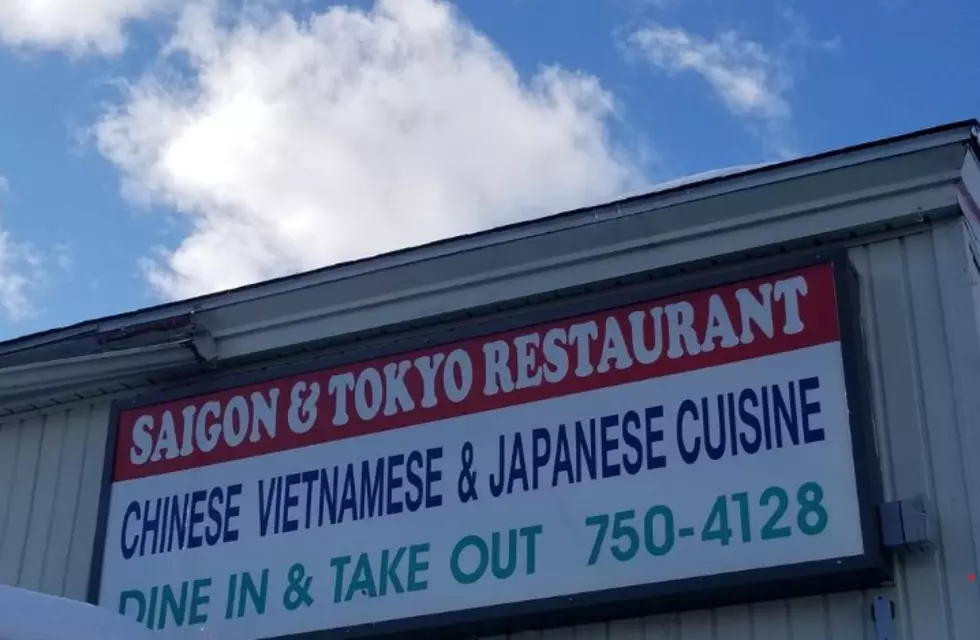 Why Travel The World Over? Try 4 Great Places In Dover, NH
Train Images
With the idea of safe and easy International travel still many months away, why not take a culinary trip around the world in while never leaving Dover NH?
Why Travel The World Over? Try 4 Great Places In Dover, NH
Crescencio, the owner of Cinco De Mayo, is originally from Saltillo, Mexico. I checked out the distance from NH to there and discovered that it's about 2,500 miles away from The Garrison City. Believe it or not, that is the closest location to NH on this culinary tour.
Moving from East to West another 6,500 miles, we would find ourselves in Tokyo, Japan, allegedly the epicenter of the finest Sushi in the entire world. For me? I'd much rather forgo the 9000 miles and stay right here on Central Ave at Saigon & Tokyo.
In fact, today I did just that. I had their L52 which is a lunch special that has a delightful assortment of the freshest sushi. Their specials are truly special because many times the chef will choose the very best pieces from the catch of the day. Love that!
Another 4000 miles to the West and we would land in India. Well, I feel just as welcome on Main Street at 'Taste Of India'. I've been obsessed with their lamb shahi korma for the past 19 years and as an added bonus? They always give me free rice pudding for dessert WITH a smiley face drawn on the cup!
3700 miles more to the West will bring you to Italy. Dover Point road is about as west as I've been since last March so, I'll happily dine at Patty B's.
I've been juggling their 3 Parmigiana dishes for years now and I have cousins who insist that I must try their Bolognese. I promise to do so next time.
I hope this article has helped any world travelers realize that you don't have to travel 24,901 miles to get a truly authentic International meal. Just head OVAH to DOVAH!
KEEP READING: 3-ingredient recipes you can make right now
LOOK: Here are the best small towns to live in across America
More From WSHK-WSAK 102.1 & 105.3 The Shark