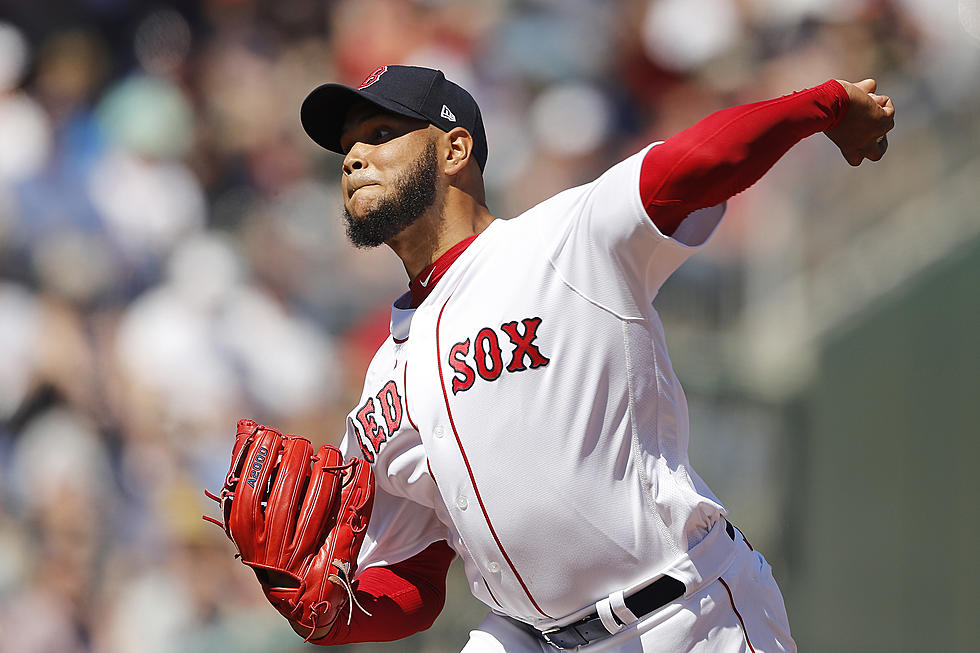 Red Sox Opening Day Pitcher E-Rod Scratched From Start
Getty Images
I got nervous when I saw that Eduardo Rodriguez was just scratched from his start on Thursday at Fenway Park. The 27 year old lefty had a brutal bout with COVID-19 and was set to make a dramatic comeback next week.
Now it looks like that emotional scene will be put on hold.
However the diagnosis appears to have nothing to do with any lingering issues concerning the coronavirus.
According to ESPN and several other sources, he has a common pitcher's ailment, 'Dead Arm'.
Manager Alex Cora implied that it wasn't anything to worry about and with proper rest, Rodriguez will return soon without even being place on the injured list.
Last summer, E-Rod developed myocarditis due to COVID-19 infection. The Mayo Clinic lists the symptoms of this heart disease as chest pain, arrhythmia, shortness of breath and fatigue.
I am 100% convinced that if his current medical condition was related in anyway to myocarditis that the Red Sox would be upfront about it. The last thing you'd want to do in any situation regarding heart disease is try to cover it up.
With the aggressive media in this part of the country, no stone would be left unturned and months of muck raking, hot taking and noise making would be soon to follow.
This cautiousness with E Rod also serves as a reminder that we are back to the classic 162 game marathon schedule and not the 2 month sprint of last season.
The next man up for the Red Sox is Nathan Eovaldi. The fire baller will take the hill at Fenway on April 1st.
LOOK: See the iconic cars that debuted the year you were born
These 10 Maine Golf Courses Are Letting Juniors Play For Just $5
More From WSHK-WSAK 102.1 & 105.3 The Shark